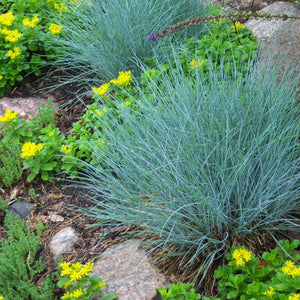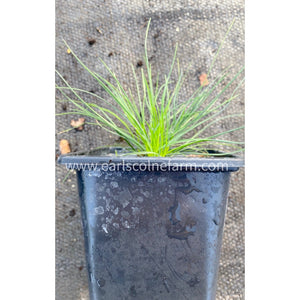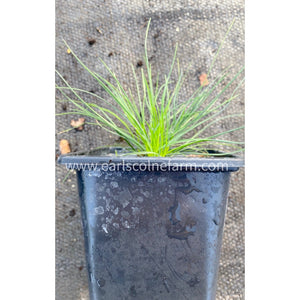 Two X 9cm Pots Festuca Glauca Blue Fescue Ornamental Grass plants
Two Blue Fescue ornamental grass Established plants each in a 9cm pot.
Please note, these are established plants, not just a handful of blades in a pot.
They look excellent early in the season and will flower later 
Plants a neat and rounded in shape Brilliant in a container with other grasses or in the border it can reach a height of 14–18 cm (6–7 in)This compact Festuca glauca, or Blue Fescue as it is also known, is one of the finest ornamental grasses available with blue leaves. These are very fine and needle-like with a silvery blue-green colour. In summer short spikes of bluish flowers also appear above the hummocks of foliage and these gradually fade to a buff colouration. To achieve the best foliage colour, these plants need lots of sun, and a trim each year before they start in to growth to remove last years foliage which can start to look tatty with age. 
Common names include blue fescue, blue mountain grass, and grey fescue. Originally described by French naturalist Dominique Villars, its scientific name glauca is derived from the Latin adjective glaucus "pale blue-grey".
Picture shows an example of the plants we have in stock. Actual plants may differ depending on time of year and due to the nature of the plant