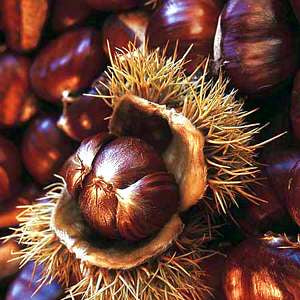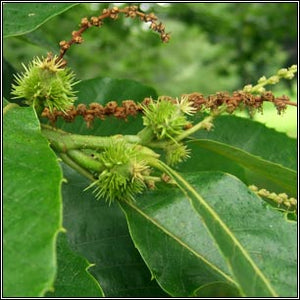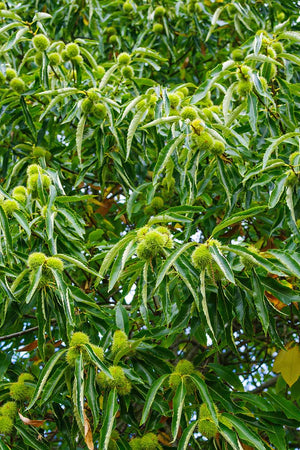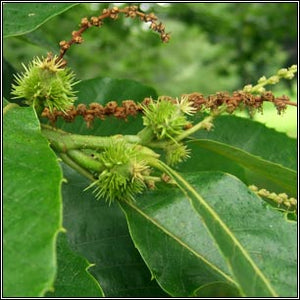 Sweet Chestnut Tree - 3-4ft - Castanea Sativa Hedging - Edible Nuts - 2.5L Pots
Sweet Chestnut Tree - 3-4ft - Castanea Sativa Hedging - Edible Nuts - 2.5L Pots
Grown and well established in a 2.5L Pot
These saplings are perfect for a native hedge, they are fast growing and pretty to look at.     
This plant has been cultivated for over two thousand years for its delicious edible nuts. 
This is a large vigorous growing deciduous tree with rugged, grooved bark and glossy, serrate, oblong-lanceolate leaves to 20cm in length. Male catkins to 15cm in length, yellowish, followed by spiny fruits containing edible nuts.