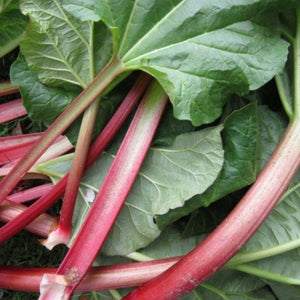 Rhubarb Plant/crown from a 9cm Pot
1 Victoria Rhubarb Plant sold as a crown - before the foliage died back before winter it was about 6-8 inches (15-20cm) tall, it was growing in a 9cm pot.
Being a crown, it will be sent without the pot, the soil or the foliage.
Ranking high on the list the best rhubarb flavours is 'Victoria' rhubarb (Rheum rhabarbarum).
This variety has established the gold standard by which to judge good rhubarb: bright red skin, 
large, fat stems,
a tart, apple-gooseberry flavor with a hint of lemon or grapefruit (depending on your soil) and of course a 
lack of stringiness
.