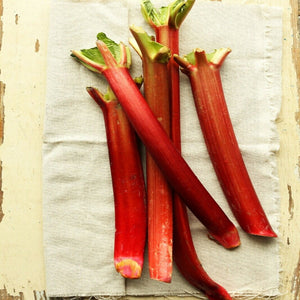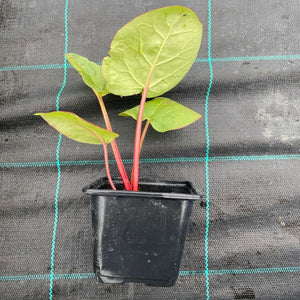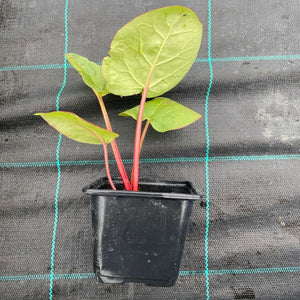 Rhubarb Crown Grown in a 9cm pot
1 Good sized Rhubarb Crown grown from seed taken from a 9cm pot.
These are ready for planting out or potting on and will give a great crop next season.
 This is one of the easiest rhubarbs to grow and it will produce a good crop of greenish coloured, juicy stalks that are not very stringy and have a delicious, sweet flavour. ... Rhubarb needs an open, sunny spot with fertile, moist but freely-draining soil. Perfect for pies, crumbles and strudels!
The second picture shows one of the actual plants we have in stock as of august 2020
Please note: crowns are sent without pot and excess dirt for easier planting. Crowns are taken from 9cm pots, this does not mean they will all be the same volume as a 9cm pot or 9cm in length/width. Pot size is a guide only.