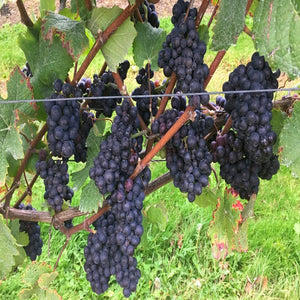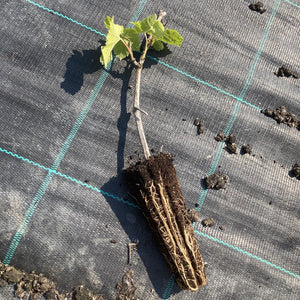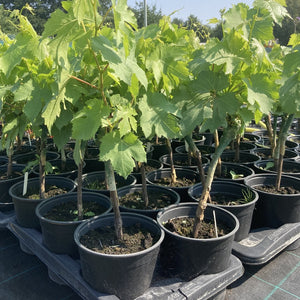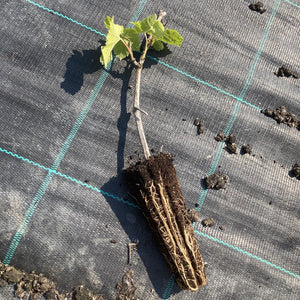 Pinot Munier Grape Vine in a Deep Pot
This is a Pinot Munier Grape vine which has been grown from our own stock plants
The grapes are really tasty to eat.
They look beautiful in the autumn where the foliage is spectacular.
They can be grown outdoors or indoors and they are very hardy.
These are grown in pots 
which are deeper than normal 9cm pots, this helps guide the roots down to help them find moisture.  We do not supply the actual pot with the plant, we send the plant with soil (so not just bare root).
The first photo is of mature grape vines, the one you receive will be nearer 6"/15cm tall but will very soon shoot up!
The second picture shows one of the actual grape plants we have in stock as of august 2020
The third picture shows some of last years grapes that we planted into larger pots, just to show you how fast and well our grapes grow!
Please note: your item might differ slightly from the photo due to the nature of the product as well as the time of year.