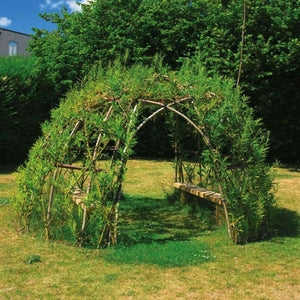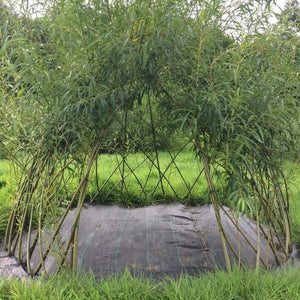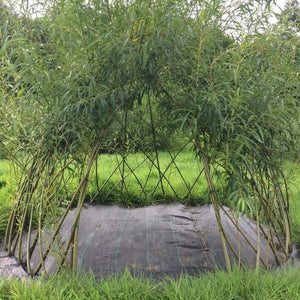 Living Willow Dome Kit in UK
This kit makes a 1.5m Diameter Living Willow Dome Kit, it's a simple to build & easy to maintain kit, suitable for novices or professional landscape gardeners. 
Our kits includes everything required in one purchase, we supply full kits which include weed control mat & pegs. Available in standard or bespoke sizes/shapes (please ask ). 
KIT CONTENTS: Hand cut, graded willow rods, Landscape fabric & pegs, planting, construction & aftercare instructions with a detailed step by step guide. Optional rabbit protection by using tree guards. Living willow dome kit Full installation service available if needed.  
Widths available : 1.5m, 2.5 & 3.0m
Height : 1.8 -  2.4m tall