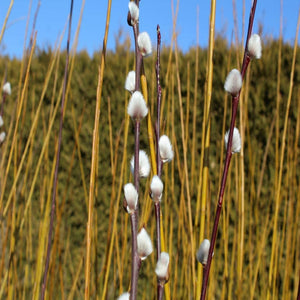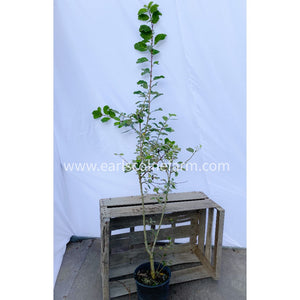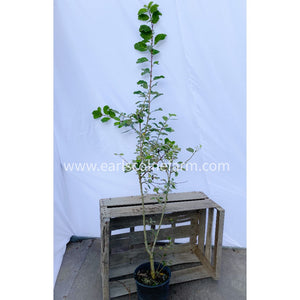 Goat Willow Tree 5-6ft Grown in a 2.5L Pot (Salix Caprea)
Goat Willow Trees - Salix caprea tree in a 2.5L pot
Small pretty garden tree Native to the British Isles - Bees love them!
The Pussy Willow (Salix caprea) tree is a beautiful willow being one the prettiest of the willow tree family.  Also known as the Goat Willow, growing up to 10m, the tree tolerates drier conditions than other willows and is often found on the edges of woodland and along hedgerows. An excellent tree for planting around ponds in gardens and well known for its pretty catkins in early spring long before the leaves. 
The current height of these trees is approximately 5-6ft above the top of the pot and they can be planted out all year round. 
The male form is RHS Perfect for Pollinators in Spring. Plant in dry, wet, open and sheltered sites Likes most soils.
These trees are NOT cell trees or cheap bare root trees but established plants grown in large pots. 
The second picture shows one of the actual trees we have in stock as of august 2020
Please note: your item might differ slightly from the photo due to the nature of the product as well as the time of year.