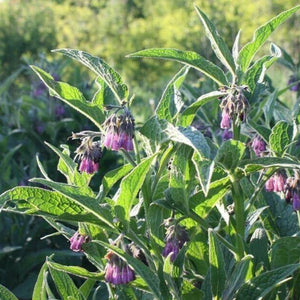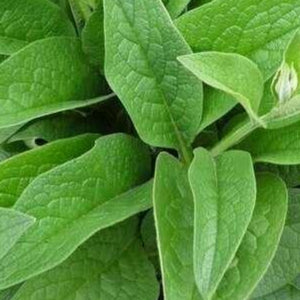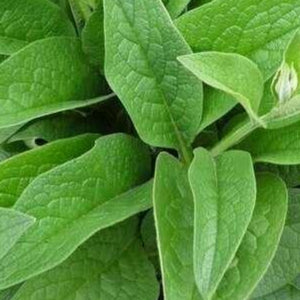 Comfrey Bocking 14 (Symphytum x uplandicum) plant in pot
Comfrey Bocking 14 
Supplied as a plant in a pot, just plant these out where you'd like your bocking 14 plant to be and watch it grow.
Fantastic for : Attracting pollinating insects (including Bumble Bees),  Herbal medicinal use, Improving soil structure, Poultry and livestock feed as well as feed for plants
The pictures are of established plants in the summer. 
Don't worry about Bocking 14 spreading like Comfrey, Bocking 14 does not and cannot spread by seed so will stay where you plant it.