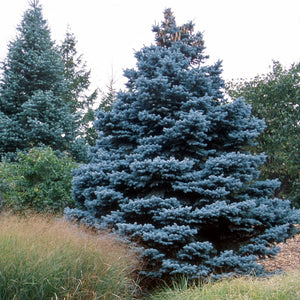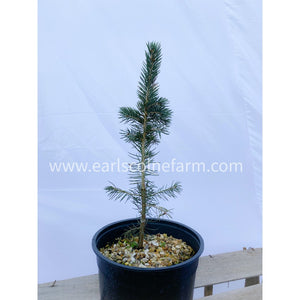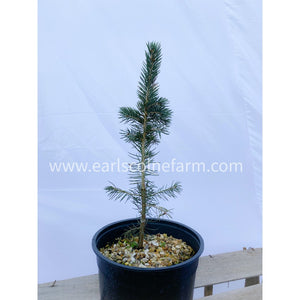 Blue Spruce Pot Grown Christmas Tree approx 1ft tall in a 2.5L Pot (Picea Pungens)
One ~1ft tall blue spruce Christmas Tree.
Perfect for students looking for a christmassy house plant or for planting outside to create a beautiful permanent fixture. This tree could also be potted on into a larger pot and kept for years as a reusable Christmas tree, just bring it inside in December and put it back outside the rest of the year. The possibilities are endless!
The gorgeous silvery/blue pine needles bring a new twist to the classic green Christmas tree, making it the perfect tree for someone looking for a change whilst still keeping within the Christmas tradition.
Colorado Blue spruce trees are evergreen trees and often grouped with conifers. They are members of the pine family. The species plant is native to the Rocky Mountain states in the United States. It is the official tree of the state of Colorado.
These trees are currently around 1ft tall and are well established in 2.5L pots.
Second picture shows an example of the plants we have in stock. Actual plants may differ due to the nature of the plant.