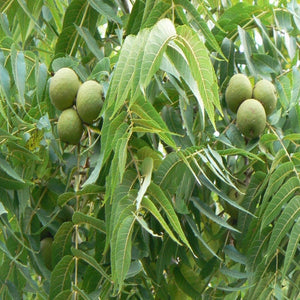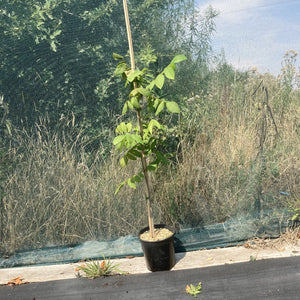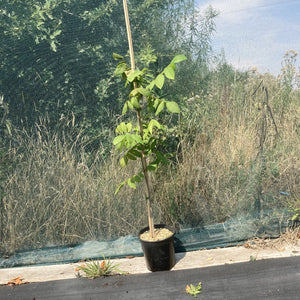 Black Walnut Tree 2-3ft Grown in a 2.5L Pot (Juglans Nigra)
This ~3ft tall Black Walnut tree is an impressive tree.  
Originally from North America featuring dark-coloured timber and bark with edible seeds. 
The nuts are harder to extract than those of the more common Juglans regia which is the common walnut variety. 
Black Walnut is highly valued for its wood, being used extensively for furniture and in other industries such as shipbuilding.
These trees are grown in containers and are ready to be potted on or planted out.
The second picture shows one of the actual trees we have in stock as of august 2020
Please note: your item might differ slightly from the photo due to the nature of the product as well as the time of year.