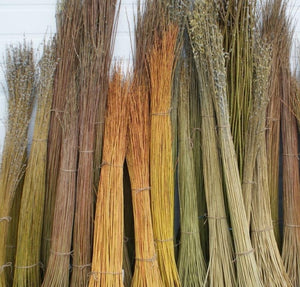 Rooted 80 x 1.5m Hybrid Willows in Deep Pots
80 x 5' (150cm) willows in deep pots with their own root structure.
We do not send the physical pot with these trees
Our Willow is grown at our family farm in Essex, near Colchester.
This listing is for a mix of the 20 varieties of the willows we grow, we grow white, grey, purple, black, blue, red and many other colours.  The mix of colours not only adds visual interest but also a variety of food for the wildlife in your area and a longer leaf and catkin season for you to enjoy. 
The varieties are not packaged separately or labelled, you will get a random mix which may not include all varieties.