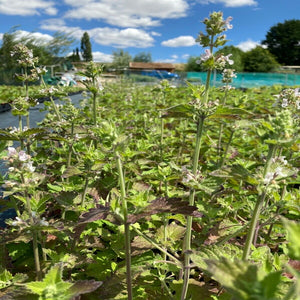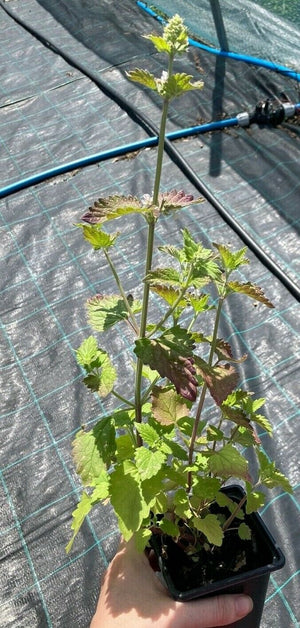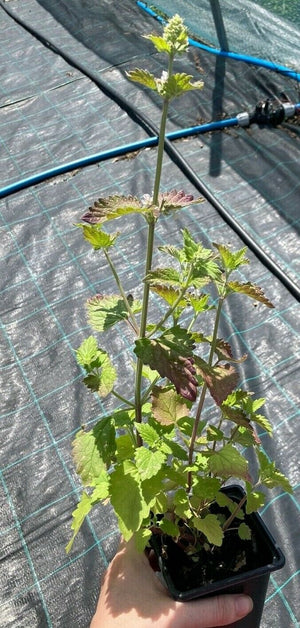 Large Catmint/Catnip Plant in a 9cm pot (Nepeta Cataria)
Catmint plant ready to plant out or pot on.  Well known as the most potent variety. 
Cats will go crazy for this fragrant white perennial.  We left a couple of trays of these in the garden last year and within a few hours we had six local cats who don't normally get on, all looking very happy to chill out with each other whilst laying on or near the plants.
The pictures show examples of the plant in the summer.
At present (winter) the plant has completely died back so will not have any foliage until Spring when it will send up new shoots.
Supplied as a healthy plant in a 9cm pot. Also commonly known as Catnip, Catmint and Catwort. Herbaceous perennial, bearing white flowers, reaching around 1 metre in height.